About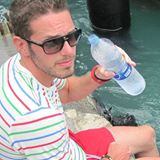 Greetings, I'm Ashton, so glad to see you here!
If you're new to this place, check out my golf and hunting rangefinder resource pages at the main menu – these include everything you need to know about choosing the right rangefinder.
I've decided to create this resource to document my research and share it with the folks who are interested in acquiring the finest rangefinder. I will keep the website updated and I hope you will find useful info here.
If you are on the golf course, shooting range or in the wild, rangefinders will take your accuracy to the next level. Basically, a rangefinder is a tool to measure the distance from you to the target. It's common to measure such activities as hunting trips, golf, construction, and photography.
There are many available rangefinders on the market, so I compiled my personal advice and comparisons on this site that will help you find the finest device at the right price.