How To Find The Best Rangefinder for Hunting, Reviews & Ratings
Using a rangefinder can be one of the wisest investments a hunter makes for his or her skill. Rangefinders used for hunting have different purposes and thus different features compared to those used for golfing. Even those rangefinders used for archery hunting will differ from those used for rifle hunting.
Finding the best rangefinder for hunting is not that simple. To help take the guesswork out of choosing a model we've put together this resource — an all-inclusive guide to help you find the rangefinder that will fit your needs. 
Some of the best hunting rangefinders have been reviewed and compiled here to make it simpler for the average hunter in search of the proper equipment.
>>> Click Here to See Our Top Model
The quality of these models has been determined by researching expert opinions, buyer reviews and personal experience shared in archery and hunting forums.
Our Current Top 10 Recommended Hunting Rangefinders for 2016
Rangefinder
Magnification
Max range(yd)
Recommended Use
Review

Bushnell Team Primos





Click Here for Pricing, Pictures and Reviews on Amazon.com



4x
850
Archery
Our Review

Simmons LRF 600





Click Here for Pricing, Pictures and Reviews on Amazon.com



4x
600
Archery
Our Review

Leica Rangemaster CRF 1600-B





Click Here for Pricing, Pictures and Reviews on Amazon.com



7x
1600
Rifle Hunting
Our Review

Leupold 112179 RX-1000i





Click Here for Pricing, Pictures and Reviews on Amazon.com

6x
1000
Rifle Hunting
Our Review

Nikon 8377 Riflehunter 1000





Click Here for Pricing, Pictures and Reviews on Amazon.com

6x
1000
Rifle Hunting
Our Review

Bushnell Scout DX 1000





Click Here for Pricing, Pictures and Reviews on Amazon.com

6x
1000
Rifle Hunting
Our Review

Zeiss Victory PRF





Click Here for Pricing, Pictures and Reviews on Amazon.com

8x
1300
Rifle Shooting
Our Review

Swarovski Laser Rangefinder





Click Here for Pricing, Pictures and Reviews on Amazon.com



8x
1600
Rifle Shooting
Our Review

Bushnell Elite 1600





Click Here for Pricing, Pictures and Reviews on Amazon.com



7x
1600
Rifle Shooting
Our Review

Nikon Archer's Choice





Click Here for Pricing, Pictures and Reviews on Amazon.com

6x
600
Archery
Our Review

Factors to Consider When Buying a Hunting Rangefinder
Range
As the purpose of a rangefinder is to properly calculate distance from the device to a target, the range is the most important factor to consider when purchasing a unit. Different hunting types require different distances from the target, thus the range should be appropriate to cover the right distance in average conditions.
Brand
The brand may often prove to be an important factor in choosing a rangefinder. Certain manufacturers may have technologies that are exclusive to their brand. Often these technologies may make a great difference in the hunter's experience. Popular rangefinder brands include Bushnell, Leupold and Nikon.
Design
The best rangefinders will offer a design that is comfortable and useful to the hunter. Archery rangefinders often come with a vertical design that is simple to use in the sport and allows them to be lightweight. Long-range devices used for rifle shooting are often horizontal to provide the hunter the needed stability.
Magnification
For long-range hunting magnification plays an integral role in the hunter's ability to precisely make out targets. Rangefinders used for this purpose will usually feature 7x or 8x magnification. The higher the magnification, however, the harder it is to keep the image steady. Therefore it may be best to stick with a comfortable 7x magnification.
Display
The importance of the display comes in its screen as well as its clarity and information color. The information should not be so bright or dark that it interferes with the line of sight from the device. The optics must be clear enough to properly read the information.

The Various Types of Hunting Rangefinders
Different types of hunting call for different types of rangefinders. Hunting with different equipment, in varied settings with numerous types of game mean each type of hunter will require a rangefinder that is tailored to the kind of hunting in which he or she engages.
Rangefinders used for shooting must be judged by separate criteria when analyzing those used as dual-purpose or archery devices. The distances to the targets, the size of the game and the surrounding environment all come in to play when determining the best hunting rangefinder. Luckily, a number of manufacturers create models made specifically for each type of hunting.
Rangefinders for Archery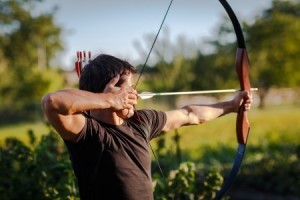 The best rangefinders for bow hunting will come in a compact design with angle compensation. They tend to be made for vertical gripping, making them more lightweight than horizontal models. The smaller size makes them easier to carry in a belt holster or tether system.
Hunting with bows may require placing oneself at an elevated position relative to the game. This can create an extreme angle from the hunter to the animal, affecting the true horizontal distance between them.
Rangefinders for Rifle Hunting
Hunting with a rifle involves much larger distances than necessary for bow hunting. Thus rangefinders used for rifle hunting have much different needs.
With the proper equipment rifle hunters can reach game that would otherwise seem impossible. Important features necessary for rangefinders for rifle hunting include size, weight, magnification and range.
Even though rifle hunting is generally long-range, hunters may still need to make up for some of the distance on foot, thus a compact and lightweight design is ideal. For these types of shots magnification is an essential part of accuracy, so 7x magnification is suitable for sight and steadiness.
For this type of hunting, the higher the ranging power the better. The listed range is assumed under conditions of perfect weather and highly reflective targets, thus a realistic distance for a large animal may be half the listed range.
Rangefinders for Rifle Shooting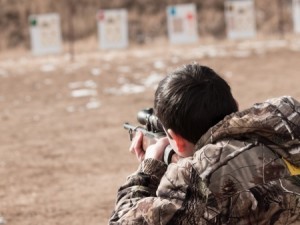 When looking for a rangefinder for rifle shooting it should be remembered that these will also be different from those used in archery. Rifle shooting involves longer distances and often smaller targets. The most important features in these devices are their optics and magnification.
Optics clarity is essential for long range shooting as is magnification. Powerful magnifications of 7x or 8x are much more common for these types of rangefinders.
Horizontal design is also a key feature, as shots at long ranges tend to be less steady. The horizontal holding position allows the device to be held with both hands, although the devices tend to be larger in size.
Dual-Purpose Rangefinders (Bow and Rifle Hunting)
Dual-purpose rangefinders are those that can be used for archery or rifle hunting. One of the most important aspects of a dual-purpose rangefinder is its range capability. Because these devices are used for both rifle hunting and archery it is safer to have higher range capabilities.
A device with a range of 1000 yards may seem unnecessary but the maximum range is based on reading distances under ideal conditions with highly reflective targets. The actual readable distance may be closer to half that for a big game animal.
Another important factor is the unit's display. Rangefinders use LCD, LED and OLED screen to display range and reticule data. OLED is usually the most reliable before LED, and finally, LCD screens. OLED and LED screens often feature a red display while LCD screens display black characters.
Red displays need to be adjusted according to lighting conditions to be more intense in strong light and less intense in dim light so as not to obstruct the hunter's view. This may be adjusted automatically or manually depending on the model. It may be best to opt for manually adjustable devices for a customizable experience.

Top 3 Recommended Rangefinders for Archery
Nikon Archer's Choice Review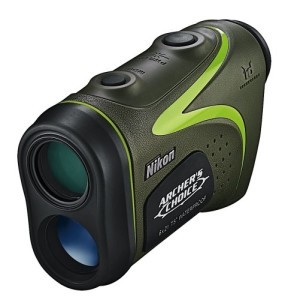 The Archer's Choice model features an improved look and enhancements that are sure to please hunters of all kinds. It offers an improved LCD display with LED illumination. The display allows for the selection of the mode that best contrasts the target against the background. The screen displays ranges within intervals of a tenth of a yard.
ID Technology (for Incline/Decline) compensates for inclined or declined shooting angles. Tru-Target Technology allows the user to choose between first target and distant target priority modes. First target priority produces an accurate reading on the smallest targets and distant target priority mode shows the range of the most distant of a group of targets.
The unit's single button operation makes it fast and simple to use and it also powers down automatically after eight seconds. The large 18-millimeter ocular offers a quick view when time is of the essence. >>> Click Here for Pricing, Pictures and Reviews on Amazon.com
Bushnell Team Primos Review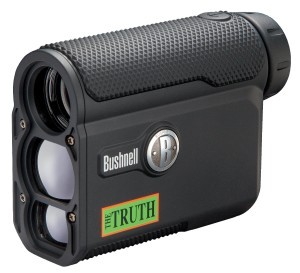 The Bushnell Team Primos features Angle Range Compensation, or ARC, technology along with Bow Mode. This feature determines the compensated distance according to the angle of the shot, giving the user a better indication of what pin to use.
It features a 4x magnification to provide clear imagery with each use. Its one button operation makes it quick and simple to operate in the nick of time. It provides line-of-sight readings at up to 850 yards with speed and precision. Its tree-reading range is up 600 yards with 200 yards for deer.
The Team Primos Bow Mode comes with an ergonomic, compact design with an anti-slip finish. The device offers fast measurements with an accuracy to within one yard. The rainproof rangefinder offers an angle range from -90 to +90 degrees. The display provides an indication of remaining battery life. >>> Click Here for Pricing, Pictures and Reviews on Amazon.com
Simmons LRF 600 Review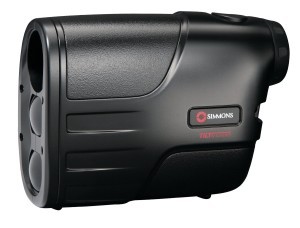 The Simmons LRF 600 offers pinpoint accuracy, providing real distances from 10 to 600 yards on the unit's LCD display. With the tap of a button the clear imagery and 4x magnification virtually bring the user next to the target. The Tilt Intelligence determines and displays the True Horizontal Distance along with the line of sight distance.
Accurate readings can be gained from a tree at up to 400 yards and deer at up to 200 yards. The rangefinder emits invisible pulses of infrared energy, providing distance readings in yards or meters.
The unit rests within a compact and weather-resistant casing that is easy to carry and comes with a carrying case. >>> Click Here for Pricing, Pictures and Reviews on Amazon.com
Top 3 Recommended Rangefinders for Rifle Hunting
Leica Rangemaster CRF 1600 Review
The Leica Rangemaster CRF 1600-B features the new Advanced Ballistic Compensation, or ABC. This enhanced ballistic function accounts for temperature, air pressure and angle of incline in order to provide accurate values in three modes, including linear holdover in inches or centimeters, true horizontal distance to the target in yard or meters and holdover in 1/4 MOA.
The Leica Rangemaster CRF 1600-B features a scanning mode for reading many targets at once. The unit can determine ranges as far as 1600 yards using the same programmed ballistics curves as the previous model. The unit is waterproof at up to 3.2 feet below water and the external lens features an AquaDura coating. Its shell is composed of carbon-reinforced plastic. >>> Click Here for Pricing, Pictures and Reviews on Amazon.com
Nikon Monarch 1200 Review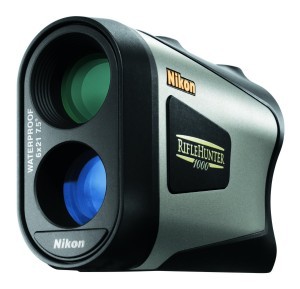 The Nikon Monarch Gold Laser 1200 is a compact, waterproof, fogproof model made with western hunters in mind. It is ideal for those that desire extreme precision for long-range readings along with long-term durability. The unit offers pinpoint precision to within one-half a yard at up to 550 yards and an accuracy of one yard at up to 1200 yards. This makes it particularly useful for hunters that wish to achieve precise long-range readings for targets over half a mile away.
Its Tru-Target Ranging System offers versatile viewing with first target and distant target priority modes. First Target Priority Mode allows for accurate ranging of smaller objects while Distant Target Priority Mode displays the range to the farthest among a group of targets. It also features a scanning mode to capture objects in the field. The unit has selectable backlighting in a bright LCD display. >>> Click Here for Pricing, Pictures and Reviews on Amazon.com
Leupold RX-1000i Laser Rangefinder Review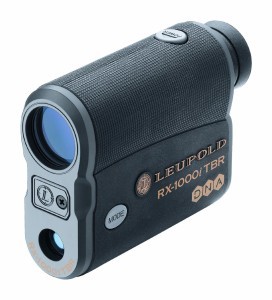 The Leupold RX-1000 offers multiple ballistics settings with its True Ballistic Range, also known as TBR. TBR provides precise aiming information based on the performance of the user's rifle. This feature is effective at up to 800 yards for most rifle cartridges.
The Leupold Ballistics Aiming System calculates incline, ballistics of the projectile and the line of sight range to the target. Rifle hunters are granted reticules that provide the precise horizontal distance for accurate shooting on inclines.
The bright OLED display features enhanced light transmission that is up to 3x brighter than traditional LCD models. The display features three adjustable levels allowing users to customize the light based on external conditions.
The 6x magnification and wide field of view offer more than enough to carefully track targets, in addition to three reticules: Duplex, Leupold Plus Point and Duplex with Leupold Plus Point. This model is packed with features that go well beyond its price. >>> Click Here for Pricing, Pictures and Reviews on Amazon.com
Top 3 Recommended Rangefinders for Rifle Shooting
Carl Zeiss Victory Review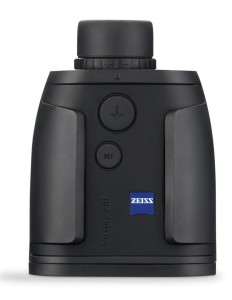 The Zeiss Victory PRF is the first digital rangefinder with integrated LED and Ballistic Information System, or BIS. The technology won the Editor's Choice award from Outdoor Life.
The model features two-element Achromat in a 26-millimeter objective diameter lens with a multi-coating of Zeiss T*. The Victory PRF can locate targets at up to 1,300 yards with a magnification of 8x. The model offers crisp, bright imagery with large fields of view and a measuring time of 1.5 seconds.
The unit is made with a sleek, compact and lightweight design with a durable rubber casing. The exterior absorbs noise and impact while also providing a secure grip. The weather-proof casing also seals against contact with water. The Zeiss Victory PRF comes with a carrying bag, eyepiece cap, travel cord and three-volt lithium battery offering 2,000 hours of battery life. >>> Click Here for Pricing, Pictures and Reviews on Amazon.com
Swarovski Laser Rangefinder Review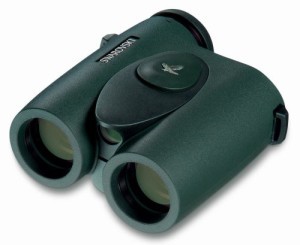 The Swarovski 8×30 rangefinder integrates the high standards and performance of Swarovski Optiks with innovative laser range-determining technology.
The Swarovski Laser Guide features an 8x magnification with a 30-millimeter objective lens. It produces precise readings at up to 1,600 yards. The unique binocular technology provides the clearest images while the LED display features brightness control. This technology allows the device to provide accurate readings even under harsh weather conditions such as heavy rain or snow. It also performs well in poor lighting conditions.
Scan mode provides instant readings across multiple targets. The Swarovski Laser Guide comes with a compact and lightweight design while still offering exceptional performance in its accuracy and image quality. >>> Click Here for Pricing, Pictures and Reviews on Amazon.com
Bushnell Elite 1600 Review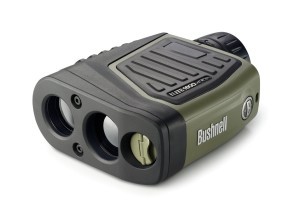 The Bushnell Elite 1600 rangefinder boasts to be the finest laser rangefinder and the premier instrument for hunters with the highest standards. Bushnell backs up its bold statements with exceptional performance and some of the best features on the market. Its precision is seen in its ability to provide accurate readings from 5 to up to 1,600 yards.
Its Angle Range Compensation, or ARC, Bow Mode provides horizontal distance from 5 to 99 yards based on the angle of the trajectory needed to make the shot. Rifle Mode offers bullet-drop and holdover data. Variable Sight-In, or VSI technology makes this data customizable for the range of the rifle.
The Bushnell Elite 1600 features fully multi-coated optics providing a remarkable view. Vivid Display Technology enhances the display reading under any lighting environment. The exterior is 100 percent waterproof and the lenses feature Bushnell's RainGuard® HD anti-fog coating. >>> Click Here for Pricing, Pictures and Reviews on Amazon.com
Top Dual-Purpose Rangefinders
Nikon 8377 Riflehunter 1000 Review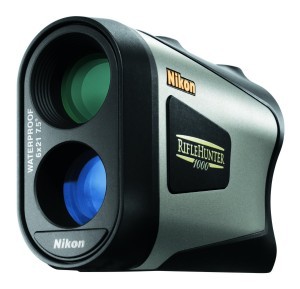 The RifleHunter 1000 features Nikon's Active Brightness Control Viewfinder with a technology that provides fast readings against nearly any background in even the worst lighting conditions. In bright conditions the device will display the LCD, providing a better readability against a number of backgrounds with enhanced transmission of light.In dark conditions the device automatically changes to LED lighting, adjusting the brightness as necessary for a better contrast.
The model features an ocular that is 28 percent larger and a field of view that is 23 percent wider for finding targets faster. The display shows a range of up to 1,000 yards. Tru-Target Mode allows for choosing between First Target Priority and Distant Target Priority modes. Incline/Decline technology calculates the angle of a shot from -89 to +89 degrees.
The RifleHunter 1000 also features multi-coated optics, waterproof and fogproof design, durability and compact portability. >>> Click Here for Pricing, Pictures and Reviews on Amazon.com
Bushnell Scout DX 1000 Review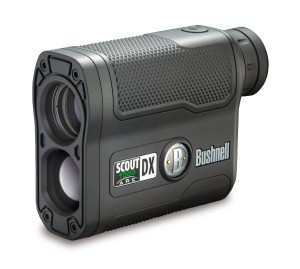 The Bushnell Scout DX 1000 ARC offers speedy and accurate target acquisition with its built-in Extreme Speed Precision, also referred to as E.S.P., turboprocessor. The Angle Range Compensation determines the compensated distance out up to 99 yards.
Bow Mode offers true horizontal distance and Rifle Mode allows the user to set bullet-drop/holdover data in inches and MOA, offering accurate information with the push of a button. With these selectable modes it operates as two devices in one.
The Bushnell Scout DX 1000 features a 6x magnification and a range from 5 to 1,000 yards. The build is simple and sleek with one-button operation. The unit is small enough to fit in a pocket while still durable enough to resist weather and impact. It is waterproof and armored with a rubber shell. Included with the device is a battery, a carrying case and a neck strap. >>> Click Here for Pricing, Pictures and Reviews on Amazon.com
Making the Decision
The best rangefinder for hunting will be the one that meets the specific user's needs. In addition to function, the device should meet the user's budget. Picking a rangefinder solely on price may result in a model that does not provide all necessary features.
Doing the opposite may result in owning a device that is more than the hunter actually needs, leaving many of its features unused and wasting money.
Reading reviews is only the first step to choosing a reliable rangefinder. If possible, it may be best to test out multiple models before making a final decision.