How Do Optics With Thermal Imaging Work?
The field of hunting has been experiencing rapid changes in its landscape, all thanks to the advanced optics with thermal imaging. Most hunting enthusiasts are now using thermal imaging optics as an important part of their hunting gear. In fact, thermal imaging is said to be opening up a new phase in hunting. You don't just get to scout or hunt using thermal imaging optics, but you also get to be safer as well as more responsible with this technology.
Thermal Imaging Technology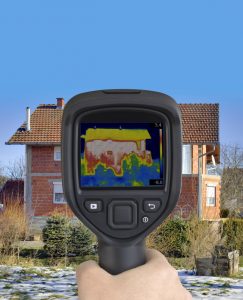 Thermal imaging essentially works through detection of minute temperature differences between inert and live objects. It amplifies the differences and then projects them onto a screen (small) that is located within a device (handheld). There are times when thermal imaging is confused with night vision devices, but these two are completely different technologies.
Difference Between Thermal Imaging And Night Vision Devices:
Night vision devices only amplify the visible light in the dark and are ineffective during daytime or when the conditions are extremely dark. Unlike thermal imaging, night vision devices cannot detect a target that is camouflaged, stationary, or even hidden up to a certain degree. The reason why thermal imaging works in such cases is that it can detect the difference in heat signatures of the nonliving and the living, making the animals glow at midnight (like neon).
Using Thermal Imaging For Hunting:
A point to note before you invest in optics with thermal imaging for your hunting trips is finding out if the law of the state (where you want to hunt) allows you to use such equipment. Here are some beneficial uses of optics with thermal imaging:
Scouting In The Day As Well As At Night- This technology will help you easily locate a target object in a hunting area. Even those thermal imaging optics that are easily affordable can scan the surroundings to give you the exact location of any warm-blooded animal within your proximity, irrespective of whether the weather is bad, or the lighting is poor.
When you use normal glasses to look for target objects, you generally look for eyes, ears, movements, horns, or shapes, etc., but with this optics you simply have to look for hotspots, changing the way you see things.
The unique technology incorporated in thermal imaging allows you to find out camouflaged games, hiding behind a thicket, which you cannot see with your naked eyes. No standard optics can match the efficiency of this optics that gives you the advantage of spotting games in the dark or hidden under cover.
Recovering Game- While no hunter intends on wounding their game, such a situation is faced by even the most experienced hunters. The thermal imaging optics can help you find your lost game very easily and conveniently, making it an exceptional tool in terms of conservation.
As a hunter, it can be very disappointing for you when you lose a game after shooting at it. But with thermal imaging technology, you can recover your game.
Following Dangerous Games- Thermal imaging optics can also prove to be lifesaving, especially when you are following up on a dangerous game. For example, if you have wounded a man-eater with your shot, you can use these optics to find out exactly how far the game is lying, and save yourself from an unexpected attack.
As a matter of fact, thermal imaging technology is used in mountainous regions of the country to spot mountain lions or bears that wait to ambush hunting parties. You can also save yourself from a situation in which you walk right into a mother grizzly bear sitting with her cubs.
Final Words:
While it is true that optics with thermal imaging does not work as a magic for solving all the problems of a hunter, it is also true that this device can benefit a hunter greatly at the time of hunting. It is also considered to be among the most beneficial and wide-ranging advancements for hunters ever since the invention of the spotting scope. So, if you want to up your chances of hunting and capturing your game, the optics with thermal imaging is what you will need to add to your hunting gear.